IntegrityWe believe in being true to ourselves and being true to those we collaborate with.
HonestyActing fairly and avoiding behaviour leading directly or indirectly to the dishonest treatment of others.
CollaborationEMP Surveys work as a team to achieve our business objectives. We work together and collaborate with all parties connected with our projects to accomplish excellence in the result of our actions.
Quality of ServiceEMP Surveys focus on results and do all in our power to accomplish the required outcome. While consistently delivering a high standard of service.
We are fully ensured
EMP Surveys Ltd is a fully insured Suffolk-based company with years of experience within the surveying industry. Our experienced and qualified surveyors strive to provide the best customer service and accuracy to detail.
With our wide experience and survey know-how, we take pride in offering a professional service to a varied range of clients. We endeavour to provide an accurate and value for money surveying service, together with fast response when time is critical.
We use the latest software & equipment
Whilst using the latest robotic total stations and GNNS equipment, alongside specialist data processing software, this allows us to deliver survey results quickly, efficiently, and most importantly – accurately.
We use the latest surveying equipment we are able to complete more work onsite and reduce office hours, therefore providing our clients with reports and site information quicker and more efficiently.
Accuracy and efficiency
To ensure accuracy and efficiency our equipment is regularly serviced and calibrated. Continuous investment is a necessity to ensure we are keeping ahead of the competition and providing our clients with the best service possible.
Land & Topograhical Survey
A topographic survey, sometimes called a land survey is a critical part in the design process and should be completed before any in depth design works take place.
Measured Building Survey
Measured building surveys can be performed on all built structures, irrespective of age or state of repair, from listed buildings to an industrial unit.
CCTV Drainage Survey
With a complete CCTV Drainage Survey, we can find and diagnose the source of ongoing blockages, from the slightest of cracks, fractures, failed pipes.
Underground Utility Training
The detection and mapping of utility surveys can be one of the most beneficial surveys done before a building project.
Monitoring Survey
EMP Surveys can prepare a monitoring survey to discover any movement of buildings, earthworks, structures, slopes etc.
Get in Touch
Call us on 01473 748704 or email enquiries@empsurveys.com
Our Accreditations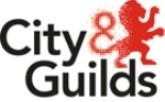 Get in touch with us to find out more