IntegrityWe believe in being true to ourselves and being true to those we collaborate with.
HonestyActing fairly and avoiding behaviour leading directly or indirectly to the dishonest treatment of others.
CollaborationEMP Surveys work as a team to achieve our business objectives. We work together and collaborate with all parties connected with our projects to accomplish excellence in the result of our actions.
Quality of ServiceEMP Surveys focus on results and do all in our power to accomplish the required outcome. While consistently delivering a high standard of service.
Underground Utility Tracing
The detection and mapping of utility surveys can be one of the most beneficial surveys done before a building project.
The failure to identify the locations of buried services before a project takes place can result in increased costs and delays, as well as serious health and safety implications. Services drawing obtained from utility companies are not always sufficiently accurate to allow for proper planning.
What is a Utility Survey?
It is a series of non-intrusive measurements undertaken before site works commencing. They can locate the positions of buried services and help reduce costly delays and risks. They can be used across all locations and projects from industrial, commercial, and new builds to rural areas and city centre sites.
What is it used for?
Utility surveys are used to locate underground pipelines and wires to locate water, power, gas, telecommunications, fibre optics, and drainage so that these services are not disturbed during any building or excavation works. We can cross-reference our findings with local utility drawing records.
What are the benefits of an Utility Survey?
The biggest benefit is the cost and time saved on a project. Minor errors in the location of utilities can cause lengthy delays that can be difficult to rectify and make companies liable for any damage that is caused due to their project.
Our Accreditations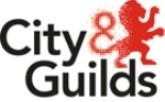 Get in touch with us to find out more