IntegrityWe believe in being true to ourselves and being true to those we collaborate with.
HonestyActing fairly and avoiding behaviour leading directly or indirectly to the dishonest treatment of others.
CollaborationEMP Surveys work as a team to achieve our business objectives. We work together and collaborate with all parties connected with our projects to accomplish excellence in the result of our actions.
Quality of ServiceEMP Surveys focus on results and do all in our power to accomplish the required outcome. While consistently delivering a high standard of service.
Measured Building Survey
Measured building surveys can be performed on all built structures, irrespective of age or state of repair, from listed buildings to an industrial unit. We can provide detailed floor plans on both domestic and commercial properties.
Our experienced surveyors can deliver highly detailed measured floor plans, detailing all the structural elements and architectural features of a building. This is an essential part of any plan to design or redevelop any property.
Our surveys can include the following-
Structural features including walls, doors, window positions and elevations.
Positions of fixtures and fittings such as electrical points, light switches, furniture, and sanitary ware.
What is a Measured Building Survey?
A measured building survey is a detailed floor plan that is an accurate depiction of a building, detailing the structural and architectural features a detailed floor plan is an essential part of any proposal to design or redevelop any property.
The plan will show cross-sections and elevations, and structural elements, including walls, columns, and beams. Features such as doors and windows are then added with floor levels, heights, and explanatory text to give a clear description and interpretation of the building.
What is it used for?
A measured building survey is necessary for the redevelopment of a property or change of use.
Measured surveys are also helpful for homeowners who need a safety plan, as a survey details internal floor plans, internal and external elevations and a building's cross-section.
Our Accreditations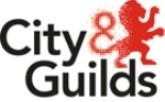 Get in touch with us to find out more