IntegrityWe believe in being true to ourselves and being true to those we collaborate with.
HonestyActing fairly and avoiding behaviour leading directly or indirectly to the dishonest treatment of others.
CollaborationEMP Surveys work as a team to achieve our business objectives. We work together and collaborate with all parties connected with our projects to accomplish excellence in the result of our actions.
Quality of ServiceEMP Surveys focus on results and do all in our power to accomplish the required outcome. While consistently delivering a high standard of service.
Topographical or Land Surveys
A topographic survey, sometimes called a land survey is a critical part in the design process and should be completed before any in depth design works take place. At EMP Surveys LTD, we can survey any site from a single plot to large multi-acre sites.
Whilst using the latest robotic total stations and GNNS equipment, alongside specialist data processing software, this allows us to deliver results quickly, efficiently, and most importantly – accurately.The process is to capture on-site features to deliver our clients with an accurate and detailed plan preparing for any on-site modifications or upcoming construction works.
Our Topographical surveys are relative to OS datum as standard, allowing them to be integrated with any existing OS drawings. This is achieved by using the latest GPS equipment. Features included within our surveys – Building positions, levels, fences (boundaries), foliage, trees and service covers.
What is a topographical survey?
A topographical survey maps the boundaries, and geographical features, and elevations of a site, and is the first step in the design process.
What is it used for?
An expertly generated topographical survey can be used as an official document to demarcate the boundaries of a property. Architects, civil engineers, and planners utilise them during the design – development process and for project management.
Our Accreditations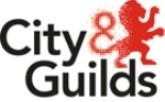 Get in touch with us to find out more