IntegrityWe believe in being true to ourselves and being true to those we collaborate with.
HonestyActing fairly and avoiding behaviour leading directly or indirectly to the dishonest treatment of others.
CollaborationEMP Surveys work as a team to achieve our business objectives. We work together and collaborate with all parties connected with our projects to accomplish excellence in the result of our actions.
Quality of ServiceEMP Surveys focus on results and do all in our power to accomplish the required outcome. While consistently delivering a high standard of service.
EMP CCTV Drainage Surveys – Drainage Locating
With a complete CCTV Drainage Survey, we can find and diagnose the source of ongoing blockages, from the slightest of cracks, fractures, failed pipes, tree roots and scale. Hence, preventing needless excavations to serviceable pipework.
Our latest CCTV units and tracing equipment is capable of providing accurate depths and source of each fault. Consequently, we can present you with a more accurate resolution and economical repair.
All surveys include a full printed description using the latest Wincan VX reporting software, DVD record, and a site plan any recommendations and repair costs will also be provided.
Surveying pipes ranging from 50 mm to 2 m in diameter.
Why use EMP CCTV Drainage Surveys
Nationwide UK coverage
Competitive rates
Friendly and efficient staff
Fully DBS checked
Fully Qualified
Fully insured
We use Silicate patch liners
Professional CCTV Drainage Services
Full installations on both foul and surface water
Toilet maintenance and cleaning for schools, hospitals, restaurants, local authority, all commercial properties
Inspection chamber re-builds
Manhole covers
Aco drains
Internal and external waste pipe re-fits
Re-lining and patch repairs, meaning there's no need for costly excavations
Soakaways
Collapsed pipes
Our Accreditations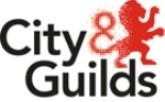 Get in touch with us to find out more