IntegrityWe believe in being true to ourselves and being true to those we collaborate with.
HonestyActing fairly and avoiding behaviour leading directly or indirectly to the dishonest treatment of others.
CollaborationEMP Surveys work as a team to achieve our business objectives. We work together and collaborate with all parties connected with our projects to accomplish excellence in the result of our actions.
Quality of ServiceEMP Surveys focus on results and do all in our power to accomplish the required outcome. While consistently delivering a high standard of service.
About Us
Based in Ipswich, Suffolk, EMP Surveys strive to consistently offer the highest quality surveying service. We continually invest in the most modern survey instrumentation to provide the most accurate and cost-effective survey possible. All our surveyors are fully qualified. We have considerable experience in many survey disciplines.
With our wide experience and survey know-how, we take pride in offering a professional service to a varied range of clients. We endeavour to provide an accurate and value for money surveying service, together with fast response when time is critical.
Experience in many survey disciplines
Topographical Surveys
Building Surveys
Underground utility surveys
CCTV Drainage surveys
Drainage repairs
Culvert surveys
Why use EMP Surveys
Nationwide UK coverage
Competitive rates
Friendly and efficient staff
Fully DBS checked
Fully Qualified
Fully insured
Our Accreditations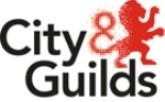 Get in touch with us to find out more