IntegrityWe believe in being true to ourselves and being true to those we collaborate with.
HonestyActing fairly and avoiding behaviour leading directly or indirectly to the dishonest treatment of others.
CollaborationEMP Surveys work as a team to achieve our business objectives. We work together and collaborate with all parties connected with our projects to accomplish excellence in the result of our actions.
Quality of ServiceEMP Surveys focus on results and do all in our power to accomplish the required outcome. While consistently delivering a high standard of service.
Monitoring Survey
EMP Surveys can prepare a monitoring survey to discover any movement of buildings, earthworks, structures, slopes etc. A monitoring survey is an accurate method of surveying to monitor movement within structures or features. That have shown evidence of movement, and to monitor buildings or structures that are adjacent to a construction project.
A monitoring survey measures horizontal, vertical, and level structures either in real-time or as part of a long-term monitoring project. Readings are taken using accurate and precise measuring instruments. We then compare these readings to previous readings to calculate if any movement has occurred. Conducting regular monitoring surveys can be crucial in rectifying potential issues quickly and efficiently.
What is a monitoring survey?
Monitoring surveys provide an accurate means of surveying to identify landscapes or structures that may move due to activity such as excavation or drilling works or from normal ground movement and settlement over time.
What is it used for?
Monitoring surveys are an accurate means of surveying, in which structures or features that are believed to be moving, or that have the possibility of moving, are frequently surveyed to establish the amount of movement or deflection.
Our Accreditations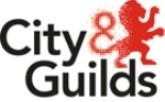 Get in touch with us to find out more